The HERA multiplier event in Denmark was held on April 27, 2021. The event took place on-line with students and educators from Copenhagen
School of Design and Technology, KEA, https://kea.dk/en/.

KEA is a higher educational institution with focus on technology and design, and with a high focus on practice and working with industry during their studies. It operates as a knowledge center for public and private companies.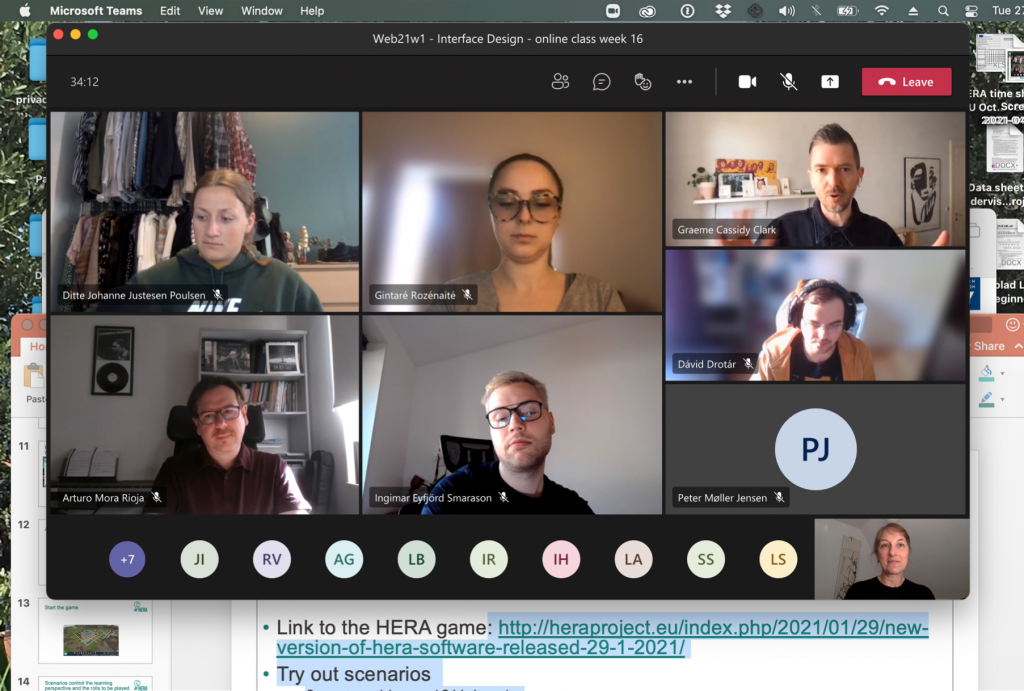 Due to the COVID-19 situation, all higher education organizations continue their operations on-line. The event took place on MSTeams, from a link provided from one of the teachers at KEA.

The participants were a combination of students and educators from different study lines in Communication (technology) and IT and Design. A total of 47 persons were present see more