University of Thessaly (GR) is the only higher education institution in central Greece, enrolling 40.000 students. It offers studies in Engineering, Humanities, Medical Sciences, and other disciplines. The Creative Technologies Learning Lab research team focuses on integrating emerging pedagogical approaches, such as problem-based, active and experiential learning with ICT towards enriching interaction and collaboration in learning contexts, contributing to the achievement of educational objectives. The team has developed educational digital applications for a wide range of thematic areas and target groups.

Virtual Campus (PT) is a development, training and consulting SME in the areas of Information Systems and Technology Enhanced Learning. Its vision is to actively promote the development of the Knowledge Society by supporting public and private entities in the process of designing and
developing strategies and projects that lead to increased societal benefits. Virtual Campus staff forms a multidisciplinary team with academic background in areas like Education, Psychology, Engineering, Management and Information Systems. Staff experience includes participation and coordination of projects financed by National and European programmes like LLP, ESF, LEONARDO, SOCRATES, IST and EQUAL.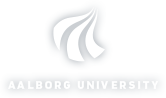 Aalborg University (DK) has been providing students with academic excellence, cultural engagement and personal development since its inception in 1974. It offers education and research within the fields of natural sciences, social sciences, humanities, technical and health sciences. AAU currently consolidates and further develops its profile as a dynamic and innovative research and educational institution oriented towards the surrounding world. Despite the fact that AAU is a fairly young university, it is already ranking amongst the best and most acknowledged international universities in the world. The great majority of ranking lists name Aalborg University, and AAU is thus in the top 2% the world's 17,000 universities.

University of Vigo (ES) is a young public academic institution officially founded in 1989. It has three main objectives: to provide higher education services with high quality rates and oriented to promote work placements among its students, giving priority to internationalization; to promote a basic and applied research through competitive research groups at an international level; and to transfer its knowledge and scientific advances to the society in order to foster an intelligent, sustainable and integrating growth of all its surrounding territory. UVIGO, with three campuses at
Ourense, Pontevedra and Vigo, offers degree programs in the fields of science, humanities, technology and legal-social.

Tallinn University (EE) is the third largest university in Estonia consisting of 6 institutes and 2 colleges. It has more than 8500 students as well as almost 500 faculty members and research fellows, and is the fastest growing university in Estonia. Its main strengths lie in the fields of humanities and social sciences, but it also has a strong and constantly growing component of natural and exact sciences, as well as a notable tradition of teacher training and educational research. The amount of applied research as well as cooperation with enterprises is rapidly growing in the field of fine arts,
educational technology, health and social sciences. Centre for Educational Technology (CET), established in 1998 is an interdisciplinary R&D unit within the Institute of Informatics.