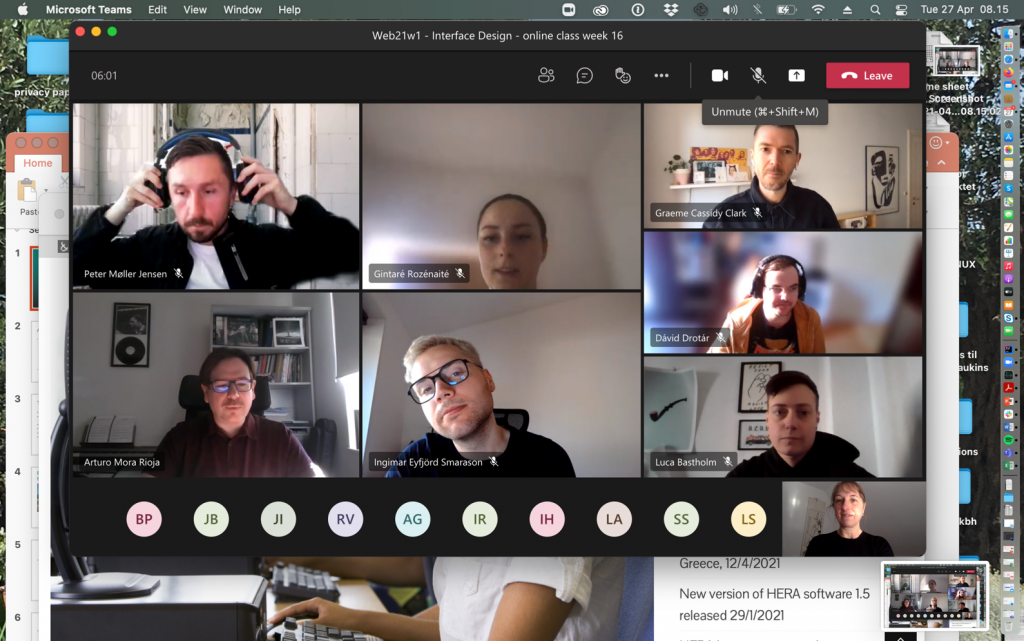 The HERA multiplier event in Denmark was held on April 27, 2021. The event took place on-line with students and educators from Copenhagen
School of Design and Technology, KEA, https://kea.dk/en/.

KEA is a higher educational institution with focus on technology and design, and with a high focus on practice and working with industry during their studies. It operates as a knowledge center for public and private companies.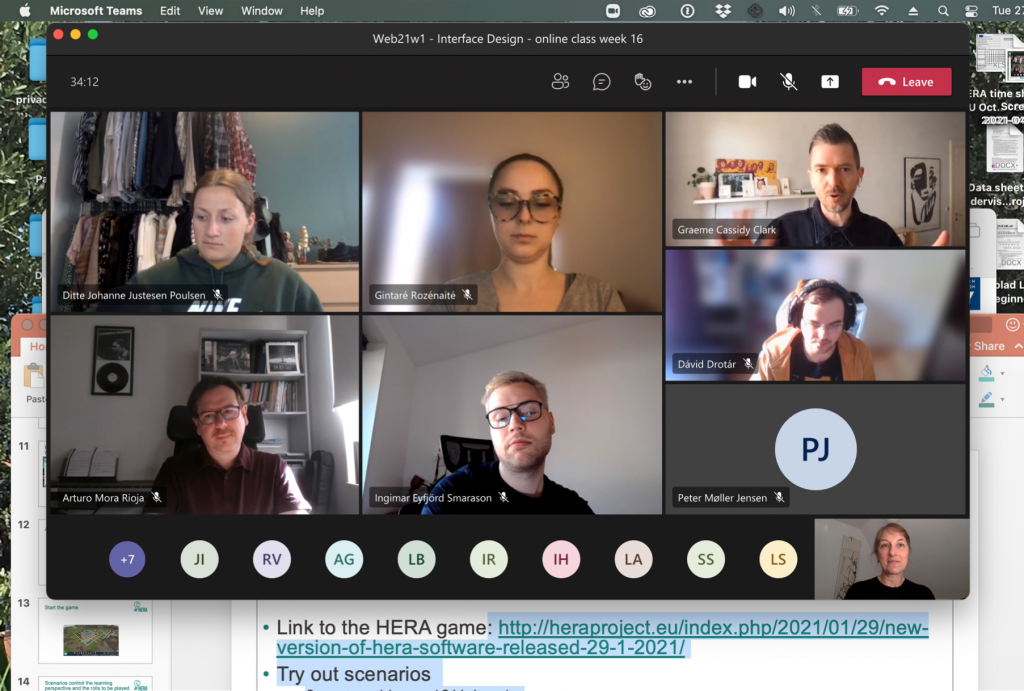 Due to the COVID-19 situation, all higher education organizations continue their operations on-line. The event took place on MSTeams, from a link provided from one of the teachers at KEA.

The participants were a combination of students and educators from different study lines in Communication (technology) and IT and Design. A total of 47 persons were present.
Event program
9.00 Welcome and introduction
9.10 – 9.40 About HERA
9.40 – 10.30 Hands-on HERA
10.30-11.00 Feedback and thank you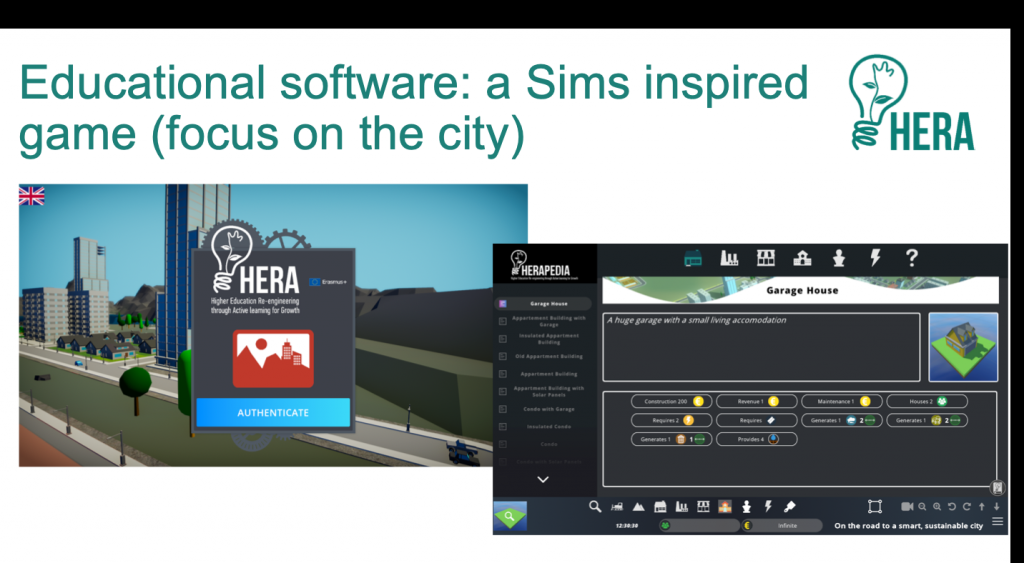 The participants followed a presentation of the HERA project. Additionally, the AAU representative showed how a characteristic scenario could look like by demonstrating the Smart Parking Scenario and student navigation in the game.
The participants had an opportunity to either see the HERA video from http://heraproject.eu or to try to download and use the game themselves.
After the hands-on session, a discussion followed on the topic of whether games like HERA is eligible for use as educational tools. Participants agreed that they are useful. Many participants know Sims games and have played them when they were younger. However, they agreed that it is essential that you are willing to invest time in understanding how games like that work before you can actually play them. That also goes for the HERA game.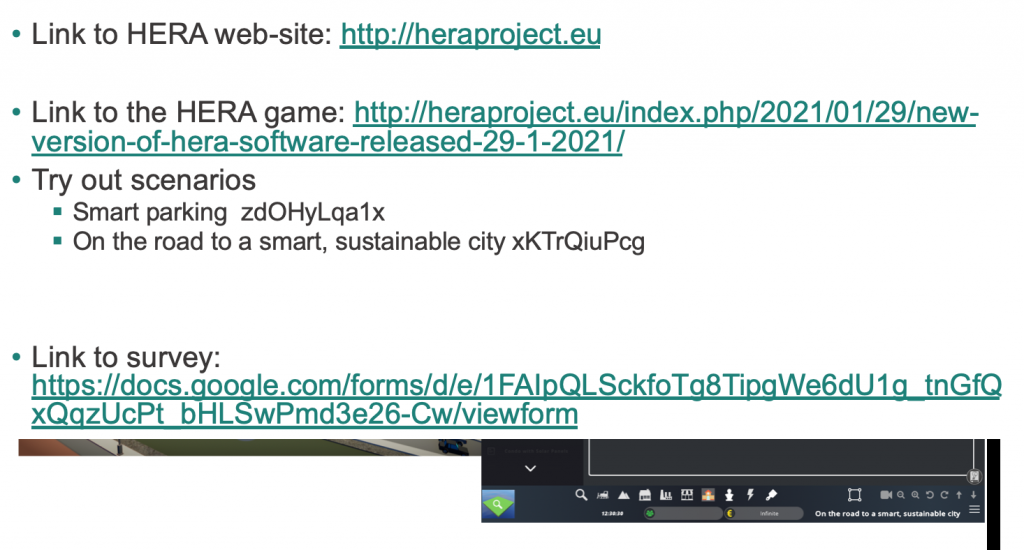 Generally the participants thought it is a good idea with educational games and in particular supported by EU, since that takes out the potential economic interests out of educational games if a private service provider offers such a game for a school.
Dissemination
Post on the CTLL project social media pages see post
Post on the HERA project social media pages see post
Post on the CTLL portal see post