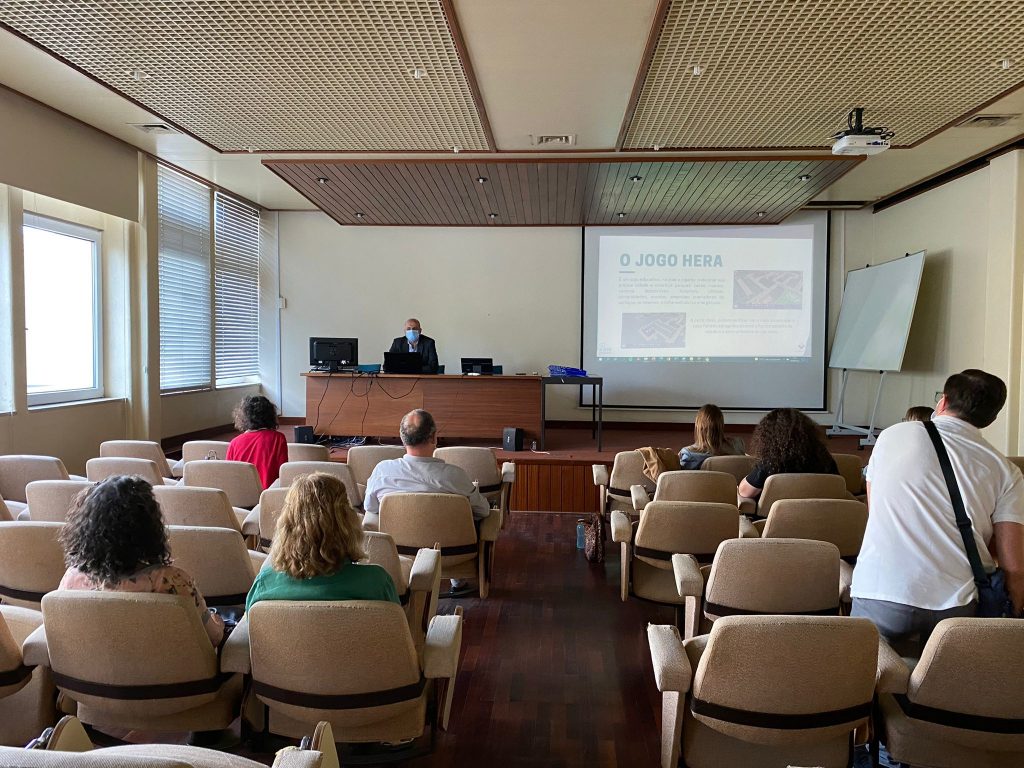 A multiplier event took place in Portugal on September 30, 2021. The event was organized by Virtual Campus together with the School of Engineering of the Porto Polytechnic (ISEP) and GILT R&D, a research group on Learning Technologies and Active Learning. It was attended by 85 individuals, who were educators and students at Porto Polytechnic.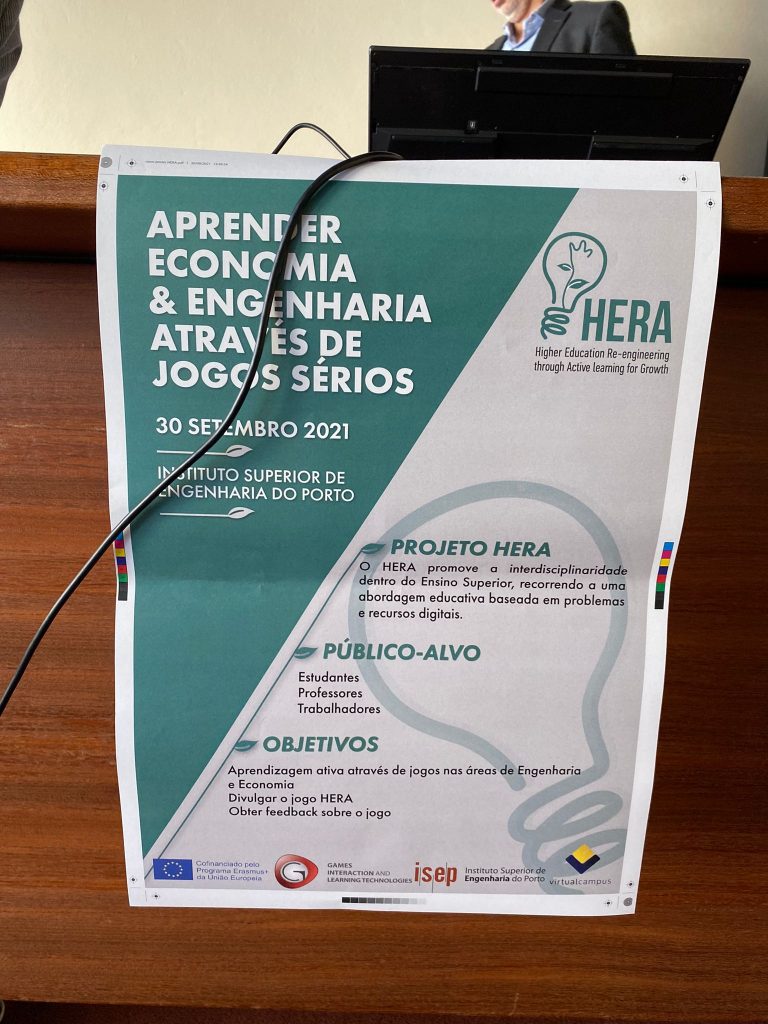 The event targeted the main stakeholders of the project, higher education teachers and students. The objectives of the event were to present the objectives, activities and results of the HERA project and collect feedback and recommendations from the participants. This way it was possible to raise awareness on the project objectives and activities, to disseminate outputs and results, and to promote uptake of outputs within the partner organization and HE in general.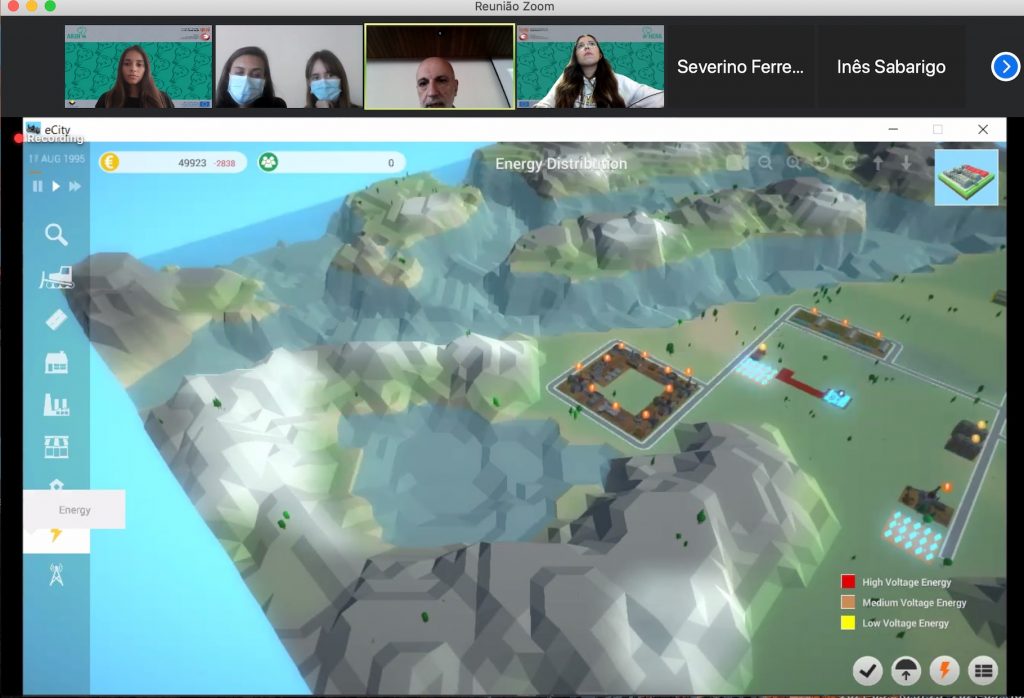 The audience was informed about project activities and outcomes, saw demonstrations of project results (the HERA methodology, game, learning sheets, instructor support). Project members then discussed with the audience best practices related to the development of problem-solving skills, as well as best practices on the deployment of technology, such as serious games that simulate real world processes in educational contexts to help develop basic and transversal knowledge and to ensure the transferability of skills to the world of work.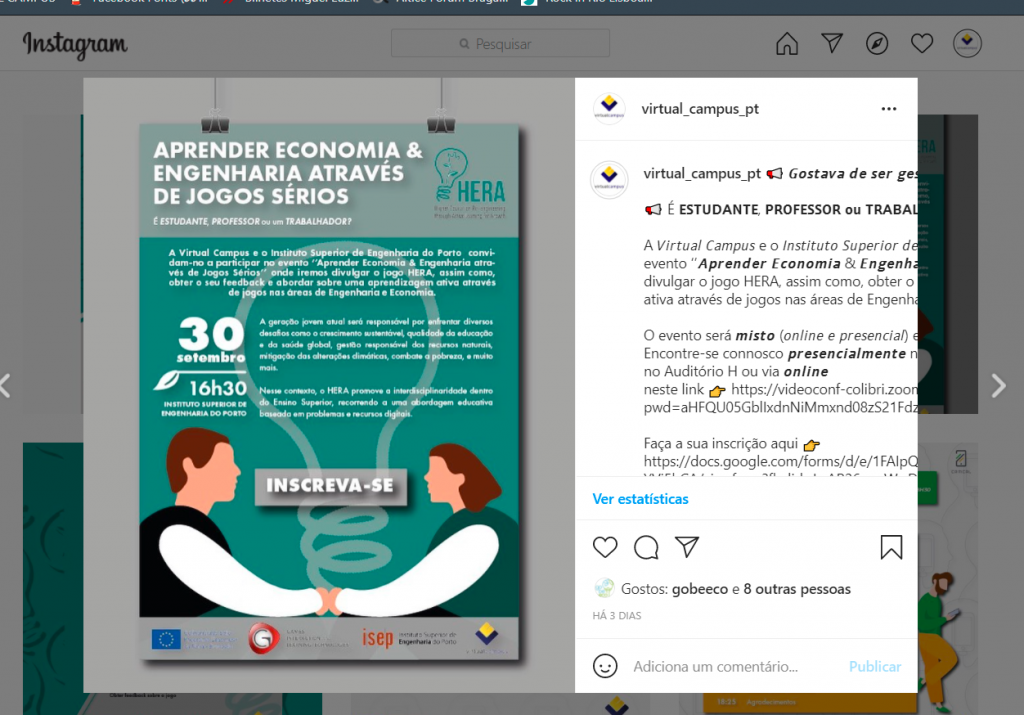 The multiplier event was clearly an excellent opportunity to gather the interest of participants to collaborate further in the future.
Event program see the program
Project presentation see the presentation
Dissemination
Event poster see the poster
Event banner see the banner
On social media:
Instagram(r) post 1 post 2 post 3 post 4 post 5 post 6 post 7 post 8 post 9 post 10 post 11 post 12 post 13 post 14 post 15 post 16 post 17 post 18
Facebook(r) post 1 post 2 post 3 post 4 post 5 post 6 post 7 post 8 post 9 post 10 post 11 post 12