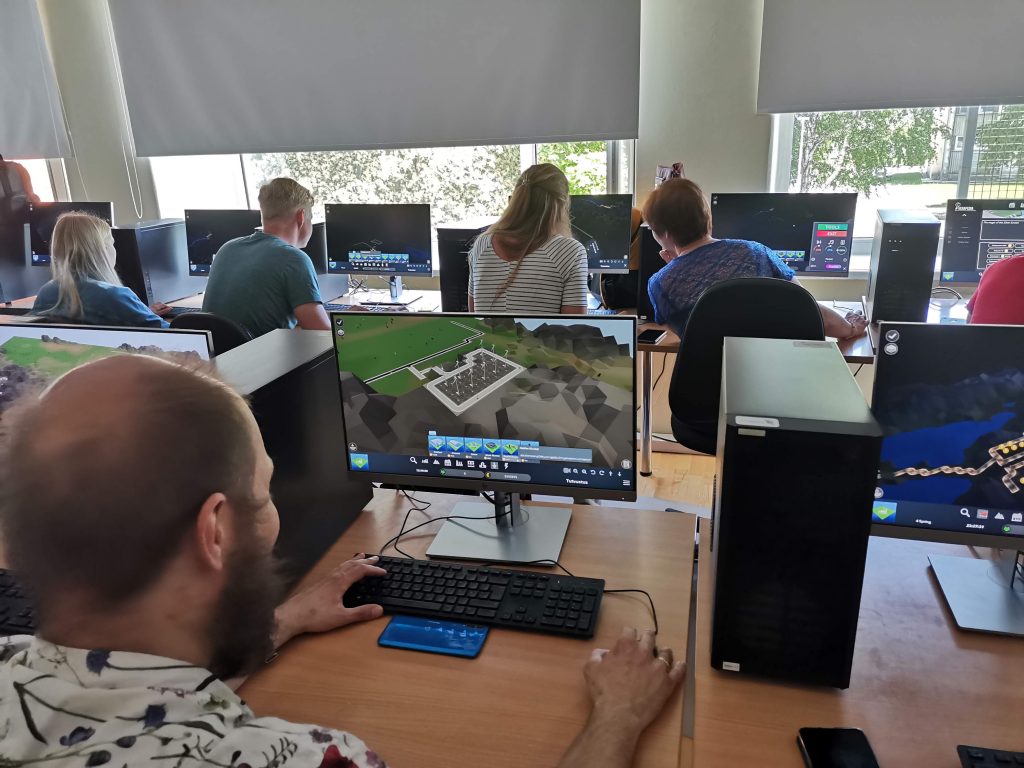 The first multiplier event in Estonia was organized in Haapsalu College which is a small campus in the town of Haapsalu. The college offers 4 educational programs: Applied Informatics, Handicraft Technology and Design, Health Promotion Specialists, and Traffic Safety.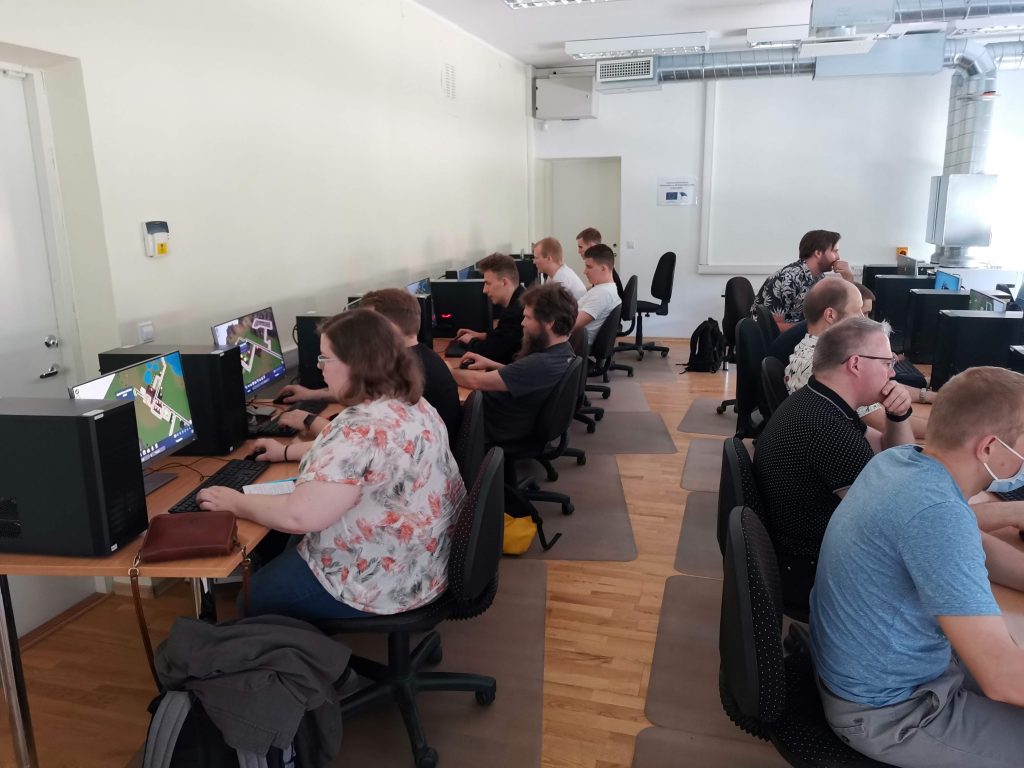 The event targeted of Applied Informatics, who are engineers. Although the whole campus is on distance learning due to Covid situation, the restrictions at the time allowed the organizers to invite the students to the campus. The invitation was distributed through internal news channels. 20 students participated in the event. Interestingly, the students attended a class on video game design right after the event.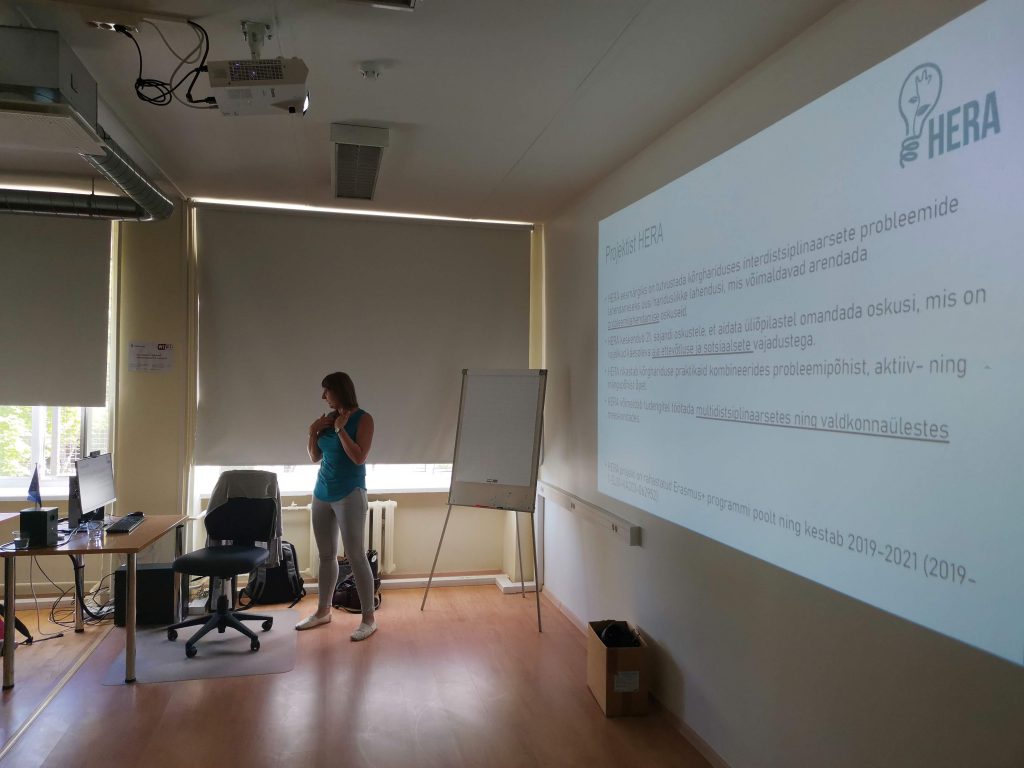 The event started at lunch time, with lunch served for the participants. The collaboration with the hosting college was very good, allowing the event organizers to use the college's computers to install the game. The event started with a presentation of the HERA project, its goals, and the achieved results.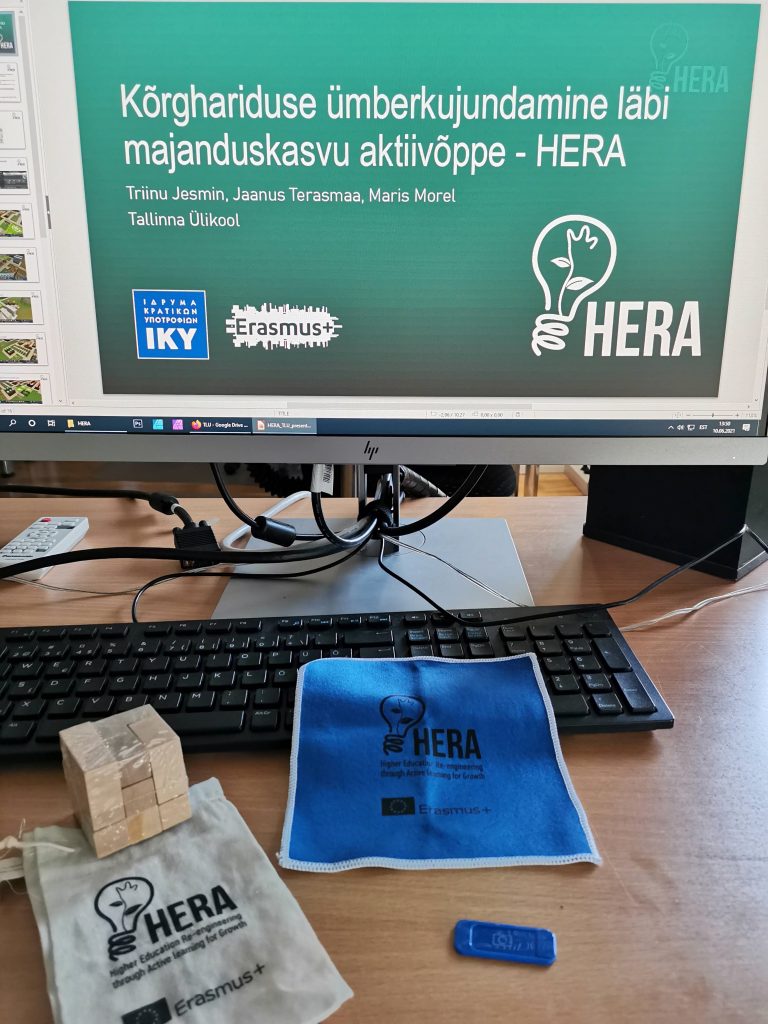 Subsequently, the students used the HERA game in groups of 4. The participants collaborated on achieving the goals of the assigned scenario. Students found the game interesting, inventive, and innovative. They liked the exploring of the game and found the gameplay challenging. They did not reach their goals easily and they felt that they learned something. They found out that the key to good results is teamwork and that the game represented real life situations and the game combines different learning subjects. They were motivated to learn other disciplines and game taught them how to define problems and find solutions. Mostly they liked about the game that it was real life like, well presented and they liked the idea.
Event program see the program
HERA project presentation see the presentation
Dissemination in organizational portals
Invitation to participate see the invitation
Article in the Tallinn University news see the post
Dissemination on the internet and social media
Post on the HERA social media pages see the post
Post on the HERA portal see the post
Post on the CTLL social media pages see the post
Post on the CTLL portal see the post